one is the loneliest number
so i had to immediately cast on the mate for this lonely sock: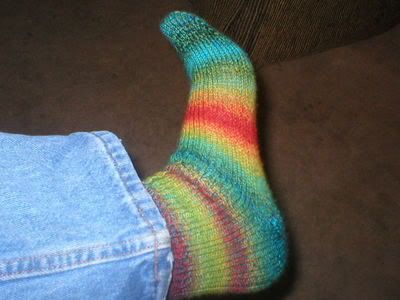 this is one half of a pair of socks using the
yankee knitter basic socks pattern
. i'm using
trekking xxl
sock yarn and some fun-lovin' brittany birch size 2 dpns.
sock on!