Two More Pairs
Yikes, I sure did get lazy about posting! I finished these about two months ago and then went on a little sock break. These are the Waving Lace Socks from Interweave Knits Spring 'o4 using some KoolAid dyed yarn.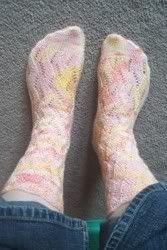 These I just finished about a week ago. Just your basic sock pattern and I used Fortissima Colori.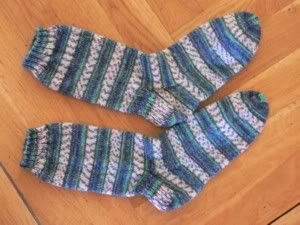 I have two more pairs on the needles and will start another one soon. I think this brings me up to 8 pairs for the knitalong. Anyone know when this ends?